About us
Natasha Cozart: South Florida's Luxury Real Estate Expert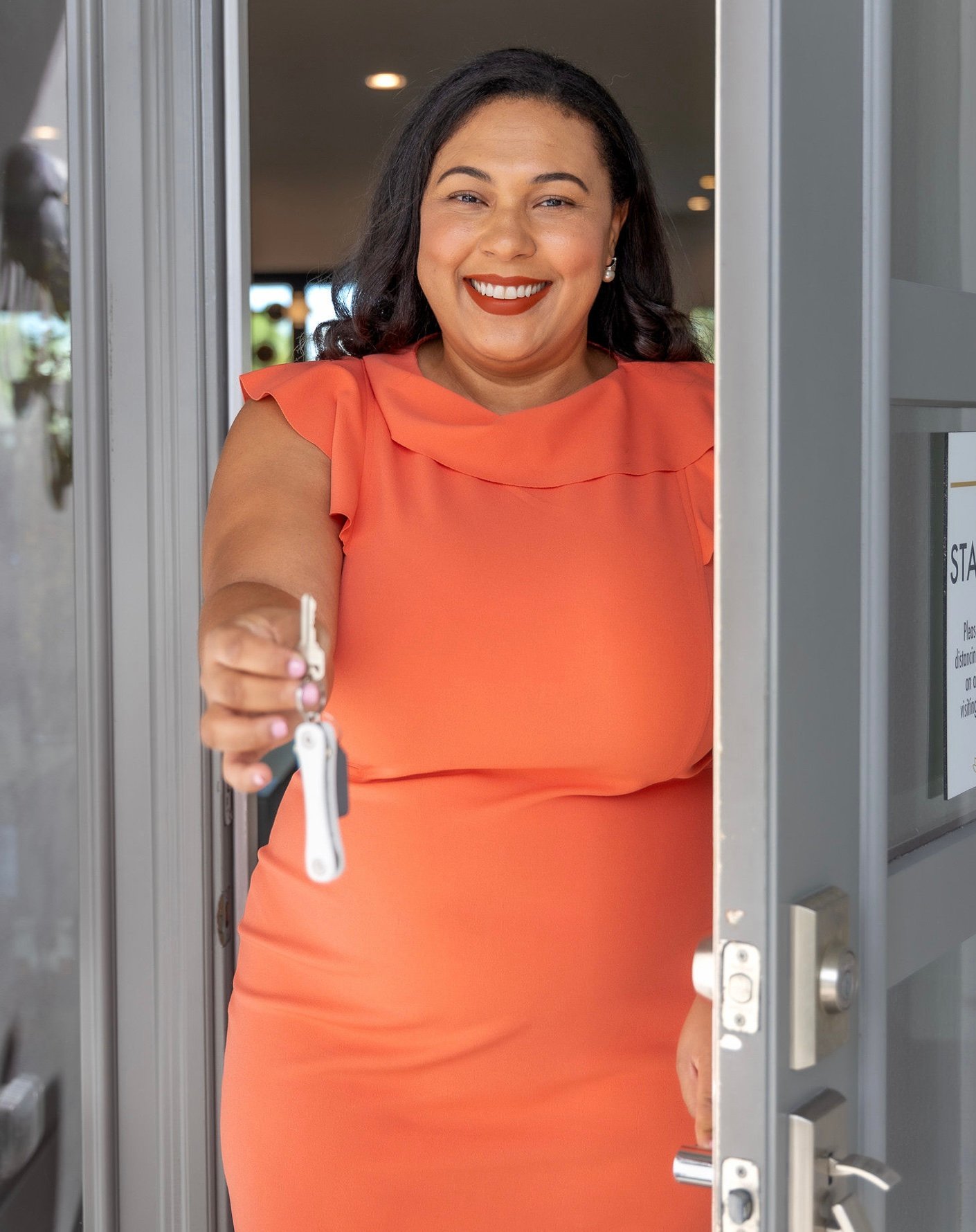 Luxury Residential and Commercial Sales Expert
Natasha Cozart is a top producing agent at Ancona Real Estate. Natasha specializes in Luxury Residential and Commercial Sales throughout South Florida. She services the Tri counties of Miami-Dade, Broward and Palm Beach. Natasha focuses on new and preconstruction homes, as well as short term rental approved properties.
EDUCATIONAL BACKGROUND/ PROFESSIONAL DESIGNATIONS:
Natasha Cozart holds a Bachelor's degree in Hospitality Management.
Natasha Cozart is a Graduate of the REALTORS Institute, and carries the designation of GRI.
Natasha Cozart carries the designation of Certified International Properties Specialist - CIPS.
IN THE PRESS:
Natasha Cozart - Interviewed by Voyage Mia
Natasha Cozart - Interviewed by South Florida Agent Magazine
Keynote Speaker - Black Luxury Travel Summit
KeyNote Speaker - FIABCI INDIA Youth Series
PROFESSIONAL ASSOCIATIONS:
Black Professionals Network
Broward Black Chamber of Commerce
FIABCI International Real Estate Federation
Natasha Cozart's ideal client is accomplished and interested in creating wealth and building the communities they live in. She believes that home ownership is essential to creating generational wealth, and welcomes the opportunity to join them on their journey.
Natasha Cozart holds a Bachelor of Science Degree in Food & Beverage Management and an Associate of Arts Degree in Culinary Arts. She is an Executive Chef with 18 years of progressive experience in the hospitality and event planning industries. She has worked in many of South Florida's Five Star, Five Diamond establishments.
With a career spanning 18 years, Natasha Cozart's meticulous attention to detail and service-oriented mentality is second nature. She brings this attitude along with her vast network of professional contacts with her to the real estate industry.
Natasha Cozart has relocated personally and understands the challenges that moving presents. She has acquired a vast network of specialists in the areas of law, finance, immigration, investment and relocation services. She can offer this network of resources to her clients to help them navigate their home buying /selling process with ease.
Natasha Cozart is multi-lingual and speaks English, Spanish, French and Haitian Creole. As a native Floridian, she has in depth knowledge of the charming micro communities and local hidden gems that are not commonly discovered by most people. Such as, the groves, intracoastal waterways and equestrian communities. Natasha is always exploring and enjoys sharing the very best that South Florida living has to offer.
Natasha Cozart has traveled extensively throughout the Americas, Africa, Europe, Caribbean islands and Asia. She speaks English, Spanish, French and Haitian Creole fluently. Natasha comes from a rich cultural background and is adept at seeing things through another person's perspective. She has lived abroad and understands that her client's lifestyle needs, perceptions of luxury and wealth, however affluent, varies greatly. This savoir-faire has allowed her to cultivate an international network of real estate investors seeking to be matched with exceptional properties.
Natasha Cozart is fully invested in the latest real estate technologies, innovations and current real estate trends. As a global real estate expert, Natasha is connected to over 600,000 realtors worldwide. As a member of Ancona brokerage, our team speaks a combined total of 15 languages and has a private database of over 200,000 local, national and international high net-worth investors that we serve. By listing with Natasha Cozart, your property will be marketed to our exclusive network of discerning clients.
Ancona Real Estate – "Your High End Real Estate Company For the Affluent"
South Florida's Premiere High End Luxury Real Estate Firm. Ancona Real Estate Inc. is the successful vision of its Founder & Owner - Peter J Ancona. Our flagship headquarters is located in Miami Beach to strategically serve the Affluent Real Estate Investor internationally. We are known for servicing high end real estate customers to streamline their luxury residential & high end commercial needs under one strong brokerage. Contact us today to experience "The Ancona Difference".
Member of FIABCI, Globally Connected Real Estate Professional
Natasha loves to travel and has pursued international certification from the National Association of REALTORS. Natasha Cozart is a member of FIABCI, a diverse, multinational network of real estate professionals. Globally, this network allows her to facilitate her client's investing and expanding their portfolios internationally. Natasha speaks English, French, Haitian Creole and Spanish fluently.

Multilingual
Natasha speaks English, French, Haitian Creole and Spanish fluently.

Reliable Communication
Weekly check-in calls to make sure that your needs are met and questions are answered.

Smooth and Fast Close
On a tight timeline or want to beat out other offers? With our expert team we can close in as little as 10 days with a loan!

Vendor Network
Rely on our vetted list of preferred vendors so that you can relax while we take care of photography, furnishing, staging, painting, plumbing, electrical and much more.

Persistence
Getting your offer accepted and your home sold for the highest price is our #1 priority. We work hard so you don't have to.

Authentic Relationships
Our motivation comes from striving to exceed our client's needs and expectations.
"I will recommend Natasha in a heartbeat. she is very meticulous, bright and she highly self-motivated, independent and efficient. Natasha will be a great person to have by your side for your real estate investments"
"Working with Natasha was a breeze, she puts in the sweat equity and listens to what you need and want. She's consistent, on time and very personable. It was an amazing experience and I'm glad I had her to help me find my home.Thank You She's got you covered"
"Natasha Cozart assisted my husband and I with a real estate loan. She monitored the process all the way through to completion to ensure it was moving along appropriately.Natasha Cozart is knowledgeable, professional and honest. She conducts herself with a level of integrity that I appreciate and is
…
required when conducting a real estate transaction. I would absolutely work with her on future transactions and absolutely recommend her to others."